VIRTUS.  HONOR.  FRATERNITAS.
The Magnanimous 77th
The Troops of St. George (TSG) is an international Catholic apostolate focused on the formation of Holy Catholic fathers and sons. TSG Troop 77 (The Magnanimous 77th) is a founding chapter based here in North Texas. If you know a father that thrives on adventure and has a passion for sharing our Holy Catholic and Apostolic Faith, we want to meet him!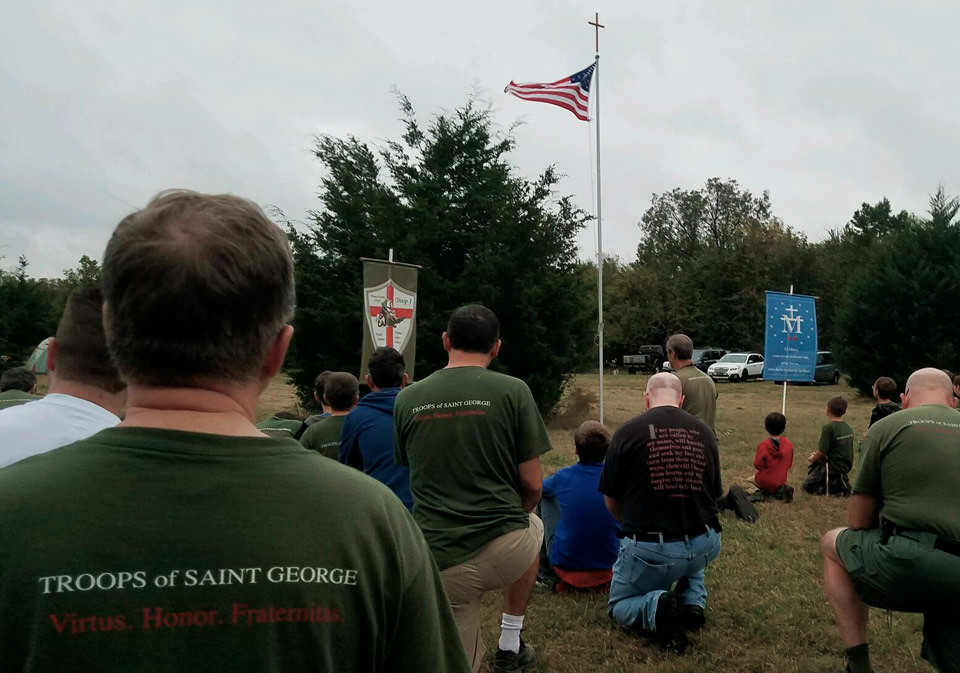 Dues & Fees
Click the DONATE NOW button below to make a donation.
– Be sure to select "Troops of St. George" from the drop-down menu.
– In the "Additional comments or questions related to this donation" field, indicate which dues or fees you are paying to the Troop. This will help the Troop track your payment.
– If you select "Bank Account Transfer (ACH)" as your method of payment (instead of Credit Card), there will be no convenience fee charged to the parish.